Types of Games
Online games are taking the world by storm. People of all ages are playing. They are accessible on computers, consoles, and even mobile phones. However, the abundance of choices can make it difficult to start.
Among others, one of the first things to do is decide on the type of game to play. If you have no idea what to pick, I'll talk about some types of games that should be on your list.
Arcade Games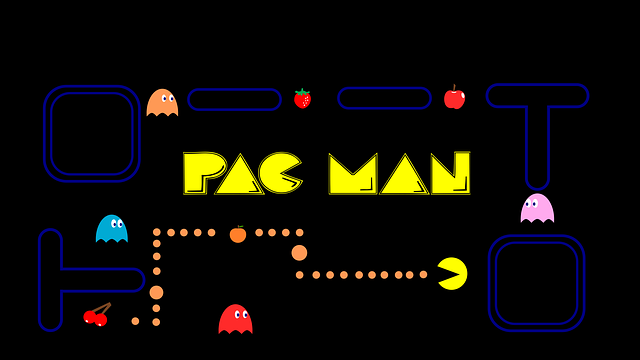 From the 1970s to the 1980s, arcade games were popular. While they used to be available in coin-operated machines, you can now play them online. Some of the most popular arcade games are Pac-Man, Space Invaders, Street Fighter, Donkey Kong, and Asteroids.
A lot of people love playing arcade games because they are short and not at all time-consuming. They are entertaining. Not to mention, they are also easy to play. Even new players can enjoy arcade games.
Many players love the vintage appeal of arcade games. From the colors to the sounds, they are visually appealing, which is also what makes them fun.
Cross-Platform
As the name implies, a cross-platform game is playable through multiple platforms. Therefore, you can play regardless of the platform available. For instance, you can play using a Console, PC, Mobile, or Nintendo Switch, among others.
Among Us, Apex Legends, Call of Duty, Minecraft, and Overwatch 2 are some of the most popular cross-platform games.
One of the reasons why cross-platform games are not so popular is that they are expensive to develop. Hence, the options are quite limited. Nonetheless, many developers are already realizing the potential of such games.
Life Simulation Games
The name itself already paints a vivid picture of what the game is all about. You'll control a virtual character. Hence, you'll live the life of the characters in video games. Many people can relate to the characters and will create an ideal world with the available resources.
Animal Crossing is one of the most popular life simulation games. You'll interact with cute animals in the village while also building your home. Further, you'll create your own paradise based on the world you envision.
Massively Multiplayer
MMOG or Massively Multiplayer Online Games is true to its name. It's a video game with a large group of players. The game has hundreds or even thousands of participants who are in a shared virtual world.
Final Fantasy XIV is one of the most-played MMOGs. While the initial release of the game in 2010 was a disaster, its recent iteration drew millions of players daily. Old School RuneScape, World of Warcraft, and Black Desert Online are also popular games under this category.
Online Casino
Playing in a land-based casino isn't always ideal, especially for busy people. Not to mention, you might live in an area with no casino nearby. Luckily, you can try an online casino!
However, take note that not all online casinos are legal. Check the laws in your country. In addition, you must read reviews to verify the online casino's legitimacy before you play. So a good idea is to visit a casino guide like realmoneycasinoonline.net that already helps you with reviews and put all information together for you,
Slots are the most popular casino games. An array of titles is available from popular developers.
Card Games
These are similar to casino games, but the main difference is that you're playing only card games. The games include blackjack, poker, and baccarat. You can even play solitaire. More so, they are available with live dealers. It can offer a more thrilling experience, similar to a real casino.
Further, you can compete in leaderboards. Depending on the game, it can list top performers, which can give you bragging rights. Some games will allow you to win real money. Meanwhile, you can also play games without real money.